While Artificial Intelligence and Machine Learning are changing the game for businesses in today's age, it's only bound to rise and assist in significant developments in the future.
Statistics suggest that AI will see a Compound Annual Growth Rate (CAGR) of 37.3% between 2023 and 2030.
This prediction of rapid AI growth signifies the future impact of AI tools, software, systems, and applications.
Understanding the benefits of AI in automating redundant tasks and improving the overall efficiency and productivity of teams and systems, businesses are increasingly adopting AI tools and apps.
AI tools help organizations streamline processes and operations, saving time, resources, and effort.
So, if you are a business owner or a working professional, in this article, we'll look at some of the best AI tools and applications you can use to automate your workflows.
But first, let's quickly understand what exactly is an AI tool and why you should use it for your business ideas.
What is an AI Tool
An AI tool is a software application using Artificial Intelligence-based algorithms to solve problems or perform specific tasks. 61% of business employees claim AI helped them improve their productivity at work.
Hence, several sectors and industries, like healthcare, IT, education, finance, and marketing, use AI tools to analyze data, automate tasks, and improve efficiency, accuracy, and decision-making—ultimately boosting employee productivity.
AI tools use Machine Learning (ML) algorithms for data analysis, making decision-making easier based on trends and repetitive patterns.
Here are some of the best and most popular AI tools to help you leverage AI's potential in your business and day-to-day operations.
Sounds exciting? Let's get into the list of tools to try to automate your processes.
1. Lensa AI
Lensa AI is one of the most popular iOS and Android photo and video editors that makes your images look better through its excellent AI design and capabilities.
Its AI capabilities allow you to build vivid avatars of your images or real-life selfies through the tool's Magic Avatars mode.
Lensa AI Features:
It helps clean selfies with the perfect face skin, making impeccable eyes and making a face smooth and perfect.
Adjust the image's background, like making it blur or increasing the depth.
The Magic Avatars use the Stable Diffusion Deep Learning model to enhance the image's quality.
While it's a premium AI application requiring a one-time payment, Lensa AI is an excellent app for creating accurate and creative images through AI.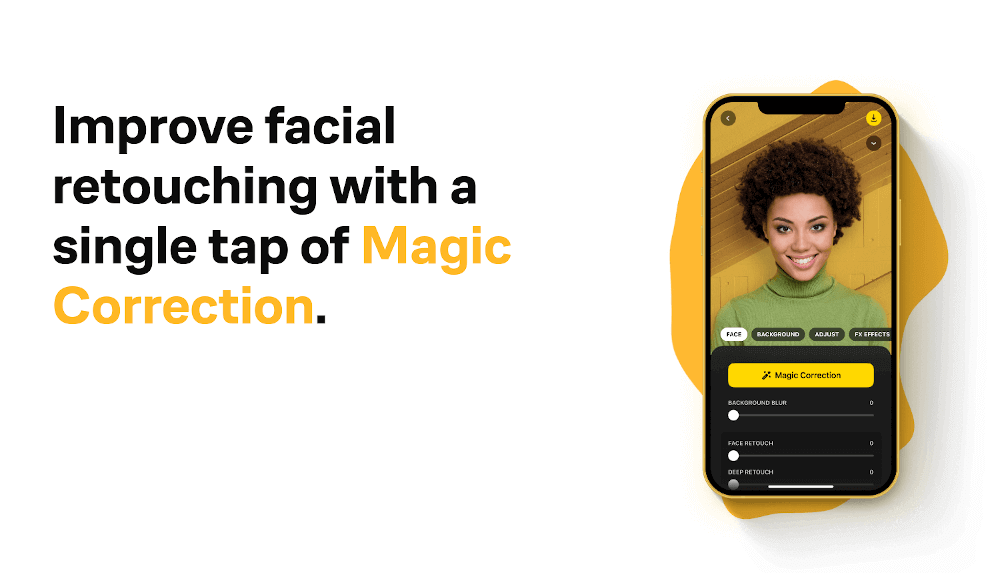 2. ChatGPT
Whether you're a writer, a researcher, a student, or a business professional—you must have heard of and used ChatGPT by now.
ChatGPT is one of the most widely-spreading and most popular AI chatbots or tools that use the Natural Language Processing model to generate answers to the questions asked in a human-like manner.
It has over 100 million users as of January 2023 and is projected to surpass a revenue of $200 million by the end of 2023.
ChatGPT can help you answer any prompts you enter, generate blogs, and essays, draft outlines and codes, compose emails, and more.
ChatGPT Features:
Acts as your virtual assistant.
Provide detailed information on any topics you want.
Provide recommendations for books, movies, restaurants, and more.
Highly cost-efficient and user-friendly to use.
Create code for different programming languages, including Python, Java, and C++.
Thus, ChatGPT eliminates the issue with traditional chatbots, answering complex prompts and questions conversationally.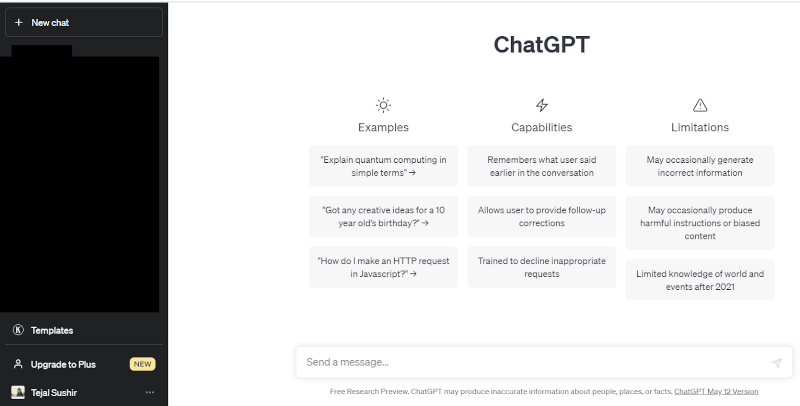 3. WriteSonic
WriteSonic is one of the most advanced and comprehensive AI tools that help you write and create Facebook ads, blogs, Instagram captions, ebooks, SEO Content, LinkedIn posts, Twitter tweets, and more in seconds.
It produces SEO-optimized and unique content for all your content, SEO, and marketing 10x faster with zero plagiarism.
Besides it can also generate images or image descriptions based on the text provided. It provides over 100 features which are discussed below.
WriteSonic Features:
Allows you to choose your language preference from 25+ options.
Provides additional advanced AI tools for writers, including text paraphraser, shortener, and expander.
Generates SEO-optimized metadata, like titles, meta descriptions, and keywords for eCommerce stores.
Generates ads and high-converting social media copies to boost clicks, sales, and conversions.
So, whether you want to boost your social media presence or grow your business leads, WriteSonic is an excellent, effortless, and time-efficient AI tool you can rely on.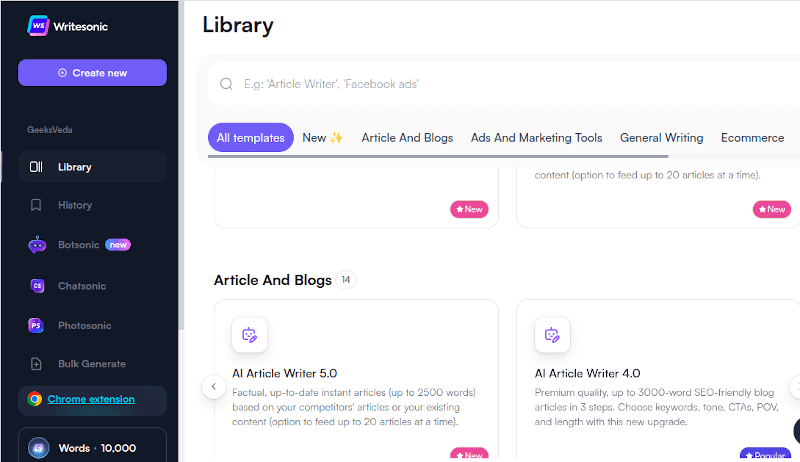 4. Otter AI
Do you struggle to take effective meeting notes while trying to keep up with the flow and pace of the meeting and keep your utmost attention? Again, otter AI is to the rescue.
Otter AI is an Artificial Intelligence-based meeting assistant that eliminates the need for taking manual notes by recording live audio, automatically capturing the slides, and writing the meeting notes.
This lets you completely engage yourself in the meeting with 100% attention.
Otter AI Features:
Summarizes meetings and writes notes 30x faster than the manual process.
Automates meeting note-taking by simply connecting Otter to the meeting platforms, like Google or Microsoft Calendar, and it'll automatically join and record Zoom, Google Meet, and Microsoft Teams meetings.
Generates the meeting summaries and emails them to the respective stakeholders or meeting attendees, making it easier to refer to the transcript, recall key points, and share information whenever required.
Available as a Chrome extension and for iOS and Android devices.
Thus, Otter AI is the perfect AI note taker, whether you're a working professional, student, educator, or business leader.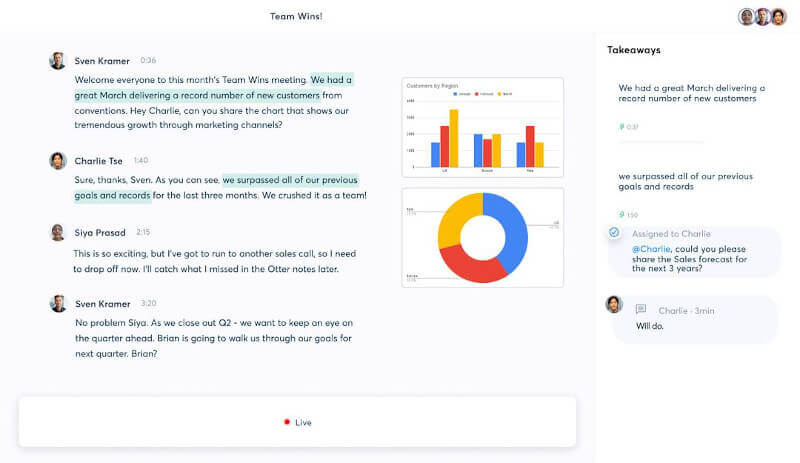 5. Synthesia
Video content is one of the most crucial and non-negotiable aspects of content marketing and generating more leads online.
Suppose you struggle to create professional videos as it takes up a lot of resources, time, and tools. In that case, Synthesia is a helpful tool that can help you create professional videos in minutes.
It's an AI video creation platform that turns text transcripts into professional videos without editing skills or advanced video equipment requirements.
Synthesia Features:
Turns text into speech and generates professional videos in over 120 languages.
Provides an intuitive and beginner-friendly user interface.
Allows you to choose from over 125 AI avatars to create engaging, diverse, and inclusive videos online.
Ensures consistent voiceover quality to maintain brand consistency.
Suitable for multiple use cases, including generating how-to videos, training videos, and product and service marketing videos.
Synthesia removes the hassle of manual video creation and is rated among the number 1 video creation platform.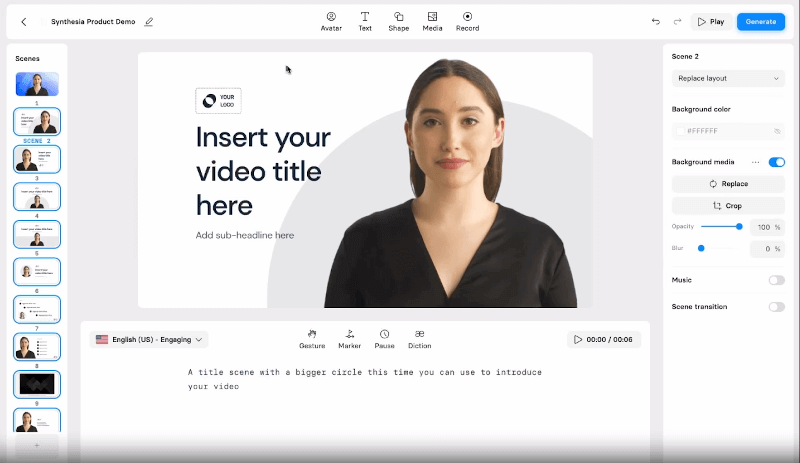 Conclusion
Artificial Intelligence is here to make humans more efficient, productive, and accurate at what we do, allowing us to engage our time in more complex and time-consuming tasks.
Several AI tools are available that make lives easier by streamlining and automating redundant and simple activities. For example, there's an AI tool to write blogs, generate social media copies, take meeting notes, edit pictures, and more.
So, to explore AI capabilities, check out the best AI tools and software mentioned above in the article to save your valuable time and effort.