ChatGPT is quite a buzz and took the entire internet by storm when it first launched in November 2022. It has left no industry or business untouched. Its Artificial Intelligence (AI) and advanced Natural Language Processing (NLP) capabilities offer diverse use cases for individuals from different sectors.
If you live under a rock and still wondering, what is this ChatGPT? Here's a quick definition.
ChatGPT is a conversational AI chatbot developed by OpenAI, an AI research laboratory based in San Fransisco. It has the capability to interact and conduct human-like conversations, providing answers to any questions or prompts you provide to the tool.
With its growing popularity and adoption, ChatGPT is expected to generate a revenue of $1 billion by 2024.
This AI tool is unique because it answers follow-up questions and rejects inappropriate prompts or user requests. And the reason behind the popularity of ChatGPT is its unique and diverse use cases.
In this article, we'll look at the most remarkable things you can do with ChatGPT to improve your efficiency.
So, let's dive right in.
1. Assistance in Research
If you wish to remove the hassle of going through every link result displayed by the search engine results page (SERP) to find the answer or content you're looking for, you can use ChatGPT instead.
ChatGPT prompts answers directly to whatever question you ask, making it quicker and easier to get the answers you're hunting for in no time.
However, it's important to note that ChatGPT only has and can extract data up until 2021. So, for any information you ask the tool about events that happened after 2021 or about the latest trends, ChatGPT won't be able to display those results.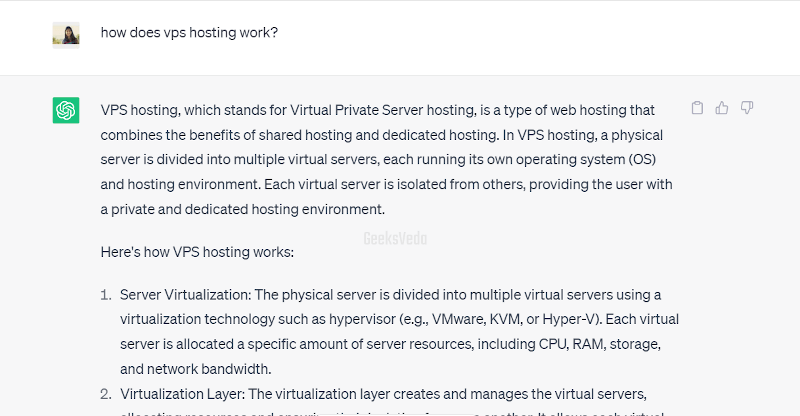 2. Create Customized Email Templates
Emails are an integral mode of communication, whether you're a student, an educator, a working professional, or a business owner.
You can generate email templates using ChatGPT specific to your requirements, such as templates to apply to a new job position, apply for leave permission, send a project brief, and more.
Just ask for a specific email prompt, and ChatGPT will generate and write the email for you, which you can use and send across to the respective party with minimal edits.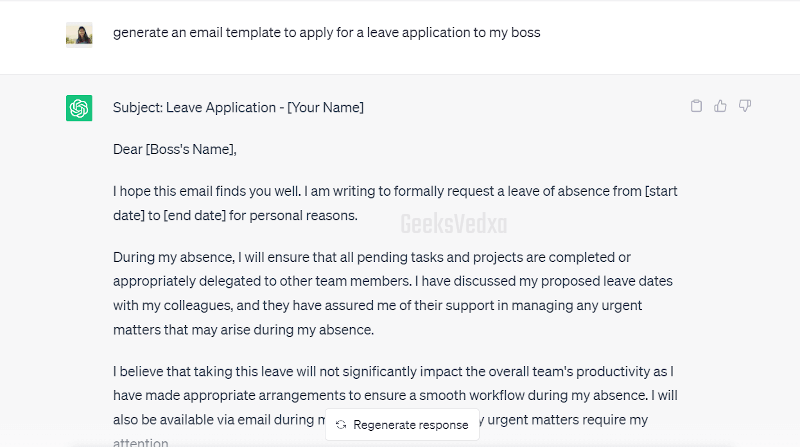 3. Generate Social Media Content
Being active on social media platforms and having a credible and authoritative profile is significant in today's age, whether you're a business professional, working professional, freelancer, job seeker, or recruiter.
But, writing and posting social media posts regularly can get time-consuming. Besides, it also requires a lot of brainstorming to generate new post ideas and content you can include within the posts.
Asking ChatGPT to write a social media post on a particular topic or generate a list of post ideas surrounding a specific niche can save content marketers and social media managers a lot of time.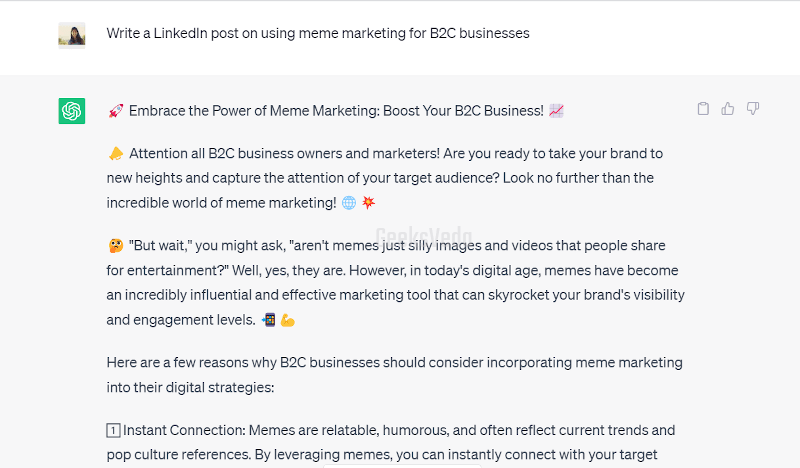 4. Play Games With ChatGPT
You can also expand your knowledge and play trivia games with ChatGPT on any topic you like.
ChatGPT will keep asking the trivia questions as long as you keep answering, and it'll tell whether your answer is correct or wrong, with a small description after each answer at the end.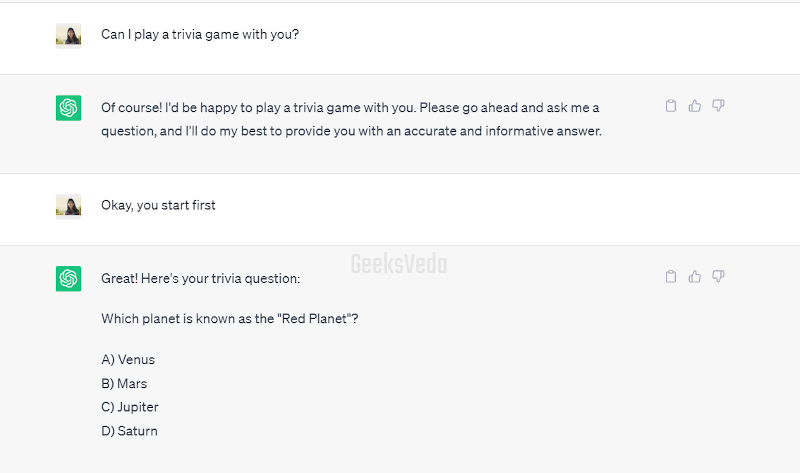 5. Get Assistance With Coding and Debugging
ChatGPT is highly proficient with multiple coding and programming languages, including Python, Java, JavaScript, and C.
You can enter the coding question and the programming language, and ChatGPT will output the code result with a detailed explanation of how the code works.
Thus, it is a perfect tool for IT managers and programmers to ask coding-related questions and resolve queries. Besides, it can also answer data structure-related questions on a particular topic.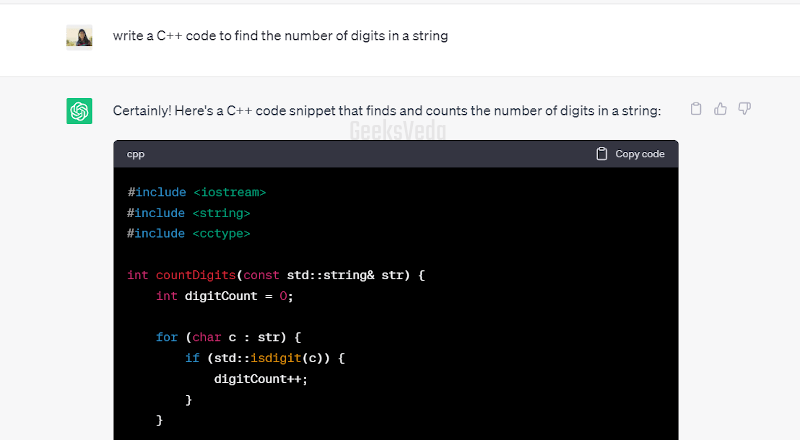 6. Translate Text to Multiple Languages
Why use an unreliable text translator when you can use ChatGPT? You can prompt ChatGPT to translate any particular text into any global language you want, such as Spanish, Russian, German, French, or Japanese.
It can also translate text into local languages, such as Hindi and Marathi.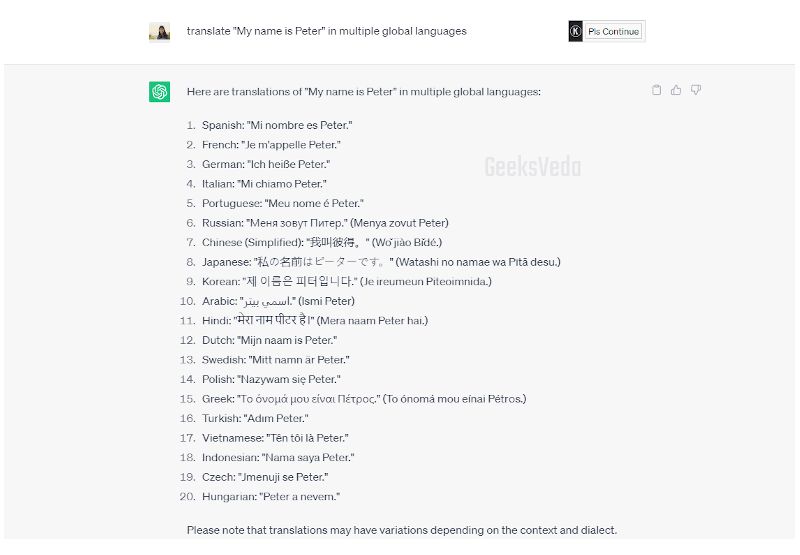 7. Write New Articles and Summary
If you're a writer or a content marketer and facing writer's block or need inspiration in drafting a perfect and comprehensive blog outline, you can seek ChatGPT's help to seek inspiration from.
You can also ask the tool to generate a blog or an article summary by providing the article link, saving you time to go through the entire article and instead get its gist in no time.
ChatGPT will generate an entire blog as per the specific word count and even write a blog outline, giving you an idea of the topics you missed and can cover when writing a blog.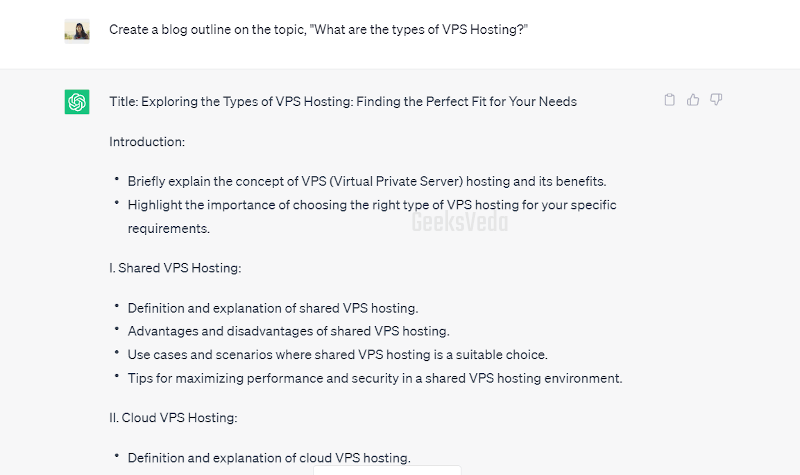 8. Get YouTube Scripts
Generating video content is highly crucial for businesses today, as online videos recorded a global audience of reach of around 94% worldwide in the fourth quarter of 2022.
If you want to scale your YouTube channel and reach more audience, you can ask ChatGPT to write YouTube video scripts on particular topics and add specific requirements, such as the tone of voice or relevant statistics.
While using the exact script is not recommended, it acts as a great starting point to get the ball rolling for creating branded and compelling YouTube videos.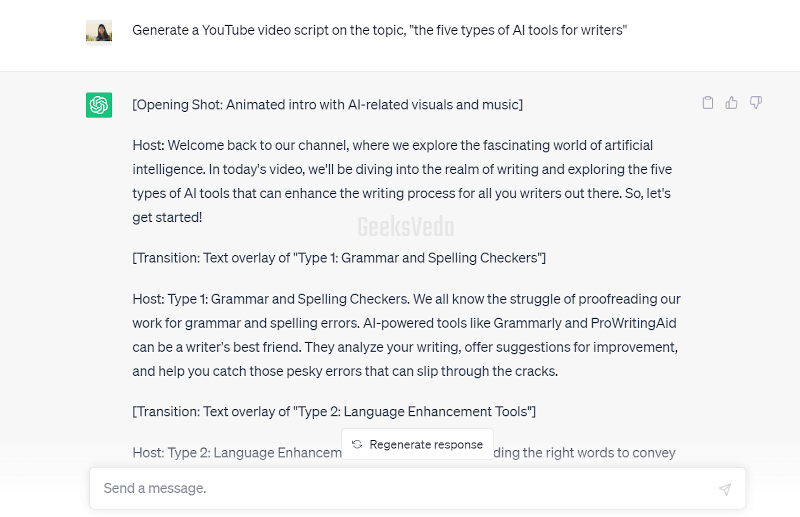 9. Generate SEO Meta Tags
If you're an SEO expert but have too many things on your plate, you can ask ChatGPT to generate meta tags, like the meta title and meta description, by providing specific details.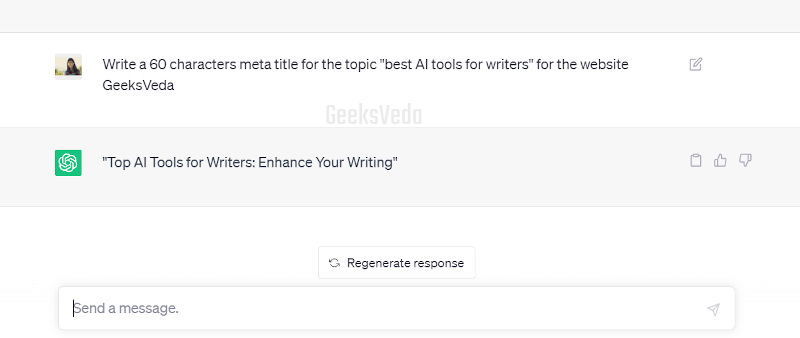 10. Generate Poetry or Song Lyrics
Besides all the use cases mentioned above, ChatGPT can also generate meaningful songs and poems. Simply enter your query, and ChatGPT will respond excellently and creatively per the details provided.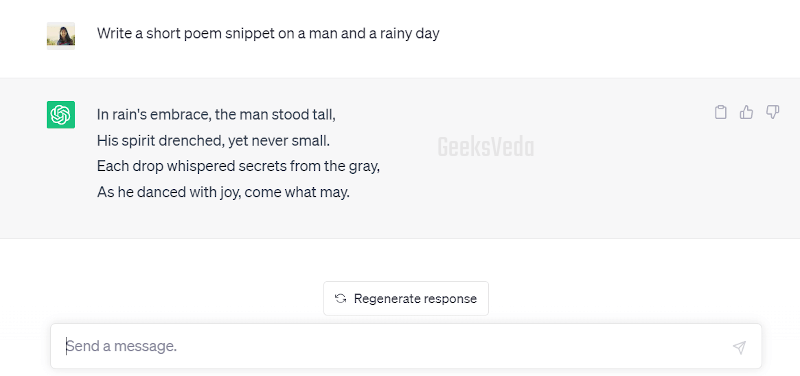 Conclusion
ChatGPT is an excellent AI tool that's making multiple lives easier. However, the use cases mentioned above are limited, and you can use ChatGPT in multiple other ways you want.
Whether asking for travel recommendations and budget planning, generating movie scripts, asking for the top novel recommendations in a specific genre, or playing guessing games, the sky is the limit when it comes to doing awesome things with ChatGPT.
At the same time, it's critical to remember that completely relying on ChatGPT and the results it generates is not a wise decision, especially when using it for business purposes. A bit of human intelligence is still required in cases like code debugging or writing a quality technical article.
So, use this advanced AI tool wisely to make your job easier.